Mission Statement: Bettye Jenkins Ministries is committed to spread the Gospel of Jesus Christ all over the world as commissioned in Mark 16:15-20, through teaching the whole Word of God, its truth and values, in a simple manner in which all people, regardless of education level, can receive it, understand it and then incorporate into their everyday life circumstances.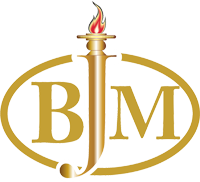 Bettye Jenkins Ministries seeks to be a 'Light in the midst of a dark generation', to touch the lives of the downtrodden, the helpless, the neglected and the hopeless so that they will come up in victory, duplicate themselves in others, in turn bettering society with a higher standard of social and moral living.
Bettye Jenkins Ministries also seeks to teach 'regular, everyday people' to come up higher from any situation to become mighty warriors in the Kingdom of God, using the Word of God as the method to be applied to their everyday life circumstances on their jobs, with their families, church, community, state and country.